The MasterCard Foundation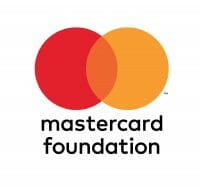 is an independent, global organization based in Toronto, Canada, with more than $7 billion in assets. Through collaboration with partner organizations in 46 countries, it is creating opportunities for all people to learn and prosper. The Foundation's programs promote financial inclusion and advance youth learning, mostly in Africa. Established in 2006 through the generosity of MasterCard Worldwide when it became a public company, the Foundation is a separate and independent entity. The policies, operations, and funding decisions of the Foundation are determined by its own Board of Directors and President and CEO.
Young Africa Works – Mastercard Foundation Strategy 2018-2030
In March 2018, the Foundation laid out its new strategy for 2018-2030. The Foundation's new strategy builds on its experience in financial inclusion and, education and training. It will monitor employment as a key indicator of our progress in reducing poverty for young people, particularly young women. The Foundation is currently working in 29 countries across Africa. By 2030, the Foundation aims to enable 30 million young people in Africa to secure employment that they see as dignified and fulfilling.
You can read the full strategy here and find information on Programs and Initiatives here.
Transparency, effectiveness and results in PSD