Introduction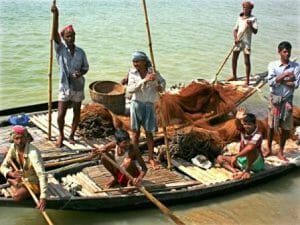 The cases on this page underscore the great potential of the private sector to improve the living conditions of the poor by creating jobs and income at scale. The cases show that there is no single formula for success; the solution needs to be carefully tailored to the context and the opportunity.
Some programmes deliver large-scale impact by correcting failures in one or two markets; others do so by supporting cross-cutting policy reforms. Cases which involve systemic interventions generally report higher job creation numbers than those focused on a single company. Of the programmes below which target a specific industry or sector, roughly half involve the poor in markets which previously made little or no contribution to their livelihoods. The other half intervene in markets in which the poor are already active.
Programmes report their achievements in different ways, making them hard to aggregate or benchmark. With reference to the three DCED impact indicators, two thirds of the cases indicate their scale, in terms of the number of firms, households or people that they benefited. Nearly half report how much additional income they helped to generate. A similar number note the number of additional jobs they helped to create. Around one in five reports on all three of these indicators.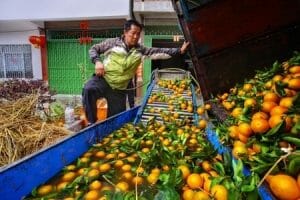 Programmes face growing pressure to demonstrate their value for money. Yet few currently highlight their impact achieved, relative to the cost of achieving it. Notable exceptions include KickStart, Kenya Maize Development Program, MSME Cambodia and Practical Action Zimbabwe (see below). To underline the value of PSD relative to other development approaches, more such examples are needed.
A few overall trends emerge from these cases. None of the cases is from a country with a population of fewer than six million, suggesting that large-scale impact is rare in smaller states. All but two target either primary or service sectors, suggesting that challenges remain in support for manufacturing.
What these cases together show most clearly, however, is that across continents, in countries at peace and in those affected by conflict, donors using private sector development are improving the lives of millions of poor people. Please note, however, that they are self-reported results; the measurement process has not (yet) been externally audited.
Further insights can be found in Getting to Scale: Lessons in reaching scale in PSD programmes, by Gareth Davies, ASI, 2016. Additional suggestions for additions to this page are welcome at any time:  Click here to contact the DCED Secretariat.
Business environment reforms
Reducing regulatory burdens for businesses in Nigeria
[The following information has been taken from The Guardian/ Adam Smith International.]
Nigeria has had an annual average GDP growth of 7% for the last decade and has gained the status of the largest economy on the African continent in 2014. However, about 70% of the population live below the poverty line, and there are still widespread constraints for business activity and growth.
What has been done? Since 2011, Adam Smith International has been working with private and public stakeholders at national, state and local government level to implement the UK Department for International Development's (DFID) Growth and Employment in States (GEMS 3) project, which seeks to make it easier to do business in Nigeria. One of the successes of this project has been the cooperation of GEMS 3 and the Nigerian government's Corporate Affairs Commission (CAC) in making it easier for micro, small and medium enterprises (MSMEs) to do business.
What has been achieved? In March 2013, the CAC requirement to use professional intermediaries (lawyers, accountants etc.) to register a business was removed. A complementary strategy has been the "Running a business in Nigeria" campaign to spread awareness of these legislative changes. The campaign has been instrumental in enlightening MSMEs on the benefits of registration, such as setting up a corporate bank account, benefiting from international trading opportunities and gaining access to investment capital as well as government loans. As a result, Nigeria has seen an exponential growth in company registrations. The monthly average of registrations from March 2013 to February 2014 has increased over 900% to 22,707 new business formalisations. By 30 of April 2014 this work had resulted in an estimated increased income of £4,894,488 for 19,781 enterprises. It is also estimated that cheaper registration has so far saved Nigerian businesses roughly £25m annually in costs.  More information.
Reforming Business Inspections in Uzbekistan
[The following information has been taken from  IFC.]
Business inspection systems represent a critical element of the business enabling environment. In Uzbekistan, the business inspection system used to hamper business activity through an excessive number of controls, regardless of the firm's risk to the environment or society, taking up nearly 14 days a year; intransparent inspection processes; a high level of fines and discretionary rights of inspectors to impose them and shut down businesses.
What has been done? Since 2003, IFC's Small and Medium Enterprise (SME) Policy Project, with funding from SECO, has championed reforms to reduce the number of inspections faced by firms, and to educate firms about how to manage inspections.
What has been achieved? As a result of the project, businesses in Uzbekistan were able to save an estimated $21 million (net additional income), mainly from avoiding shut-downs for minor infractions. More information.
Alternative Dispute Resolution in Serbia and Bosnia Herzegovina
[The following information has been taken from IFC.]
Many courts in the Balkans are viewed as slow, inefficient, incompetent, and expensive, and they fall short on transparency. They are overburdened, leading to a backlog of cases and business funds being blocked by legal dispute.
What has been done? IFC has supported the introduction of mediation in South-east Europe since 2003. From 2004 to 2006, six alternative dispute resolution pilot projects were launched to support relevant legal frameworks, create pools of expert mediators, establish networks of sustainable mediation centres and educate the broader public to the benefits of mediation.
What has been achieved? By 2006, 2,277 mediations had been held in Bosnia and Herzegovina and Serbia. These reduced the backlog of cases at court and released EUR13m to local businesses.  More information.
Simplification of Business Registration in Peru
[The following information has been taken from  CIPE.]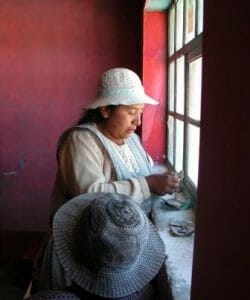 In the 1980s, about 314,000 people in Lima's poor neighbourhoods depended on informal street vending. Informality involved high costs due to insecurity and the threat of eviction, yet the benefits of remaining informal remained compelling as the costs of accessing the formal sector were kept excessively high.
What has been done? The Institute for Liberty and Democracy (ILD) in Peru, in cooperation with the Centre for International Enterprise (CIPE), implemented various activities to  allow poor entrepreneurs to enter the formal economy. Most importantly, it pushed the government to the create a Unified Business Registry in 1990.
What has been achieved? The new registry coordinated the procedures of different agencies under one roof and drastically reduced national registration requirements. Between 1991 and 1994 alone, 382,100 new business were registered. The registered businesses saved the Peruvian economy $692.5 million and created 577,770 new jobs in the formal sector. Meanwhile government tax revenues increased by $1.2 billion. More information.
Value chain development
Sustainable Cocoa Production Program Indonesia
[The following information has been taken from Swisscontact]
The Indonesian cocoa sector has experienced a steep decline over the past decade; its share of the global cocoa production has dropped to around 8%. Nonetheless, about 1 million farmers depend on the cocoa sector as their main source of income.
What has been done? The Sustainable Cocoa Production Programme is a partnership implemented by Swisscontact, with support from SECO, IDH, IFAD, MCA and several companies (Cargill, Mars, Nestle and others). Started in 2012, it aims to improve the competitiveness of the Indonesian cocoa value chain through a variety of interventions.
What has been achieved? By end-2015, 25,660 cocoa farmers (43% of all farmers supported) have increased their annual income at least by 75% from cocoa farming activities. An estimated net income attributable increase in 2015 of USD 7,586,444 is also reported, based on yield improvements and constant market prices (average of USD 128/farmer/year net income increase from cocoa). More information.
Kenya Maize Development Programme
[The following information has been taken from  ACDI-VOCA.]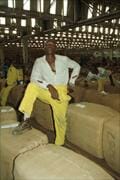 Maize is a staple food for millions of Kenyans. Yet inefficient maize production and marketing have led to some of the highest maize prices in Sub-Saharan Africa, a critical factor in perpetuating poverty in Kenya.
What has been done? The USAID-funded Kenya Maize Development Programme (KMDP) was set up in 2002 to improve household incomes by raising maize farmers' productivity, improving the effectiveness of smallholders' organisations, and increasing access to agricultural markets and business support services. The programme facilitated training for farmers, promoted bulk purchases and marketing through smallholder groups, established linkages with private sector business development services and set up market information centres.
What has been achieved? Among other things, this $11.2 million  programme has helped to nearly triple smallholder yields, increasing the income of 370,000 smallholder farmers by $206 million. 30% of these were women.  More information
Stronger Cooperatives Serving Ethiopian Farmers
[The following information is taken from  The Mitchell Group on behalf of USAID]
What has been done? The programme trained and encouraged agricultural cooperatives to diversify their activities into new products and services, notably marketing.
What has been achieved? Between 2000 and 2004, the value of all products sold annually by programme-supported cooperatives grew almost twenty-fold, from birr 9.3 million to birr 178 million (roughly $21m at 2005 exchange rates). By capturing profit which formerly went to traders or was lost through inefficiencies, programme-affected cooperatives increased the dividends they pay annually to their farmer members from birr 273,000 in 2000, to birr 16 million in 2004. These cooperatives have also increased the amount of capital they re-invest. The volume of inputs marketed via target cooperatives increased fast in the four years under review; ten times more fertiliser was sold via the cooperatives in 2004 than 2000. By the end of the programme, these cooperatives had 673,000 members. More information.
Horticulture Export Promotion in Ghana
[The following information has been taken from  CARE.]
Although export of fruit and vegetables provides jobs and incomes for thousands of people in Ghana, inefficiencies in the value chain structure are one of the key impediments to achieving export growth.
What has been done? The USAID-funded Trade and Investment Program for Competitive Export Economy (TIPCEE) aims to increase the productivity and earnings of smallholder farmers in the horticulture supply chain. To achieve this, it promotes policy reforms that increase the competitiveness of selected industries. Within the supply chain, TIPCEE focuses on quality standards, market linkages with exporters and production planning.
What has been achieved? The programme succeeded in increasing fruit and vegetable exports by $13 million in 2008, benefiting about 32,000 firms. More information.
The Agribusiness Linkages Programme in Egypt
[The following information has been taken from  ACDI-VOCA.]
Lacking productivity due to inefficient technologies, poor access to credit and poor marketing strategies  causes many small- and medium scale enterprises in Egypt's livestock sector to be unable compete in the global economy.
What has been done? The Agribusiness Linkages (AgLink) Programme, funded by USAID, delivered technical assistance and training in basic technologies (e.g. animal nutrition, health care and farm management) to increase farmers' productivity. AgLink also facilitated the development of farmers' associations, for example by encouraging the formation of smallholder groups, who reduced costs and increased their productivity through collective buying and joint management of resources. Trade development activities focused on trade linkages and sustainable technology transfer between U.S. and Egyptian firms to promote technology transfer, trade and investment.
What has been achieved? Over the life of the project,  AgLink helped to increase the income of core clients by $72 million and by $196 million for non-core clients. New technologies, increased standards, and higher production levels also led to the creation of about 13,000 jobs.  More information.
The Enter-Growth Project in Sri Lanka
[The following information has been taken from ILO.]
Sri Lanka's North Western and North Central provinces are two of the country's poorest, and were the most severely affected by the civil war. Despite a widespread lack of access to markets and business services for owners of small and medium enterprises (SMEs) and a generally un-conducive policy environment, neither of the provinces had been targeted by market development programmes.
What has been done?  ILO's Enterprise for Pro-Poor Growth (Enter-Growth) Project, funded by Sida, sought to tackle obstacles facing SMEs, facilitating system-wide changes in sectors such as fish farming and floriculture. Among other things, Enter-Growth provided training to service providers and established the  Tropical Floriculture Association, which represents small-scale growers vis-á-vis the government.
What has been achieved? Between 2005 and 2009, Enter-Growth has tripled the income of 16,400 enterprises and increased employment by 15% in targeted divisions.  More information.
Organic Export Promotion in Uganda and Tanzania
[The following information has been taken from  Grolink.]
While agriculture and agricultural processing are among the main income generating activities in African countries, agricultural trade is generally lagging. However, with increasing demand for organic products in the developed world, organic agriculture can be used to increase and diversify exports from developing countries.
What has been done? Since 1996, Swedish Sida has financed EPOPA – Export Promotion of Organic Products from Africa – in Uganda and Tanzania. The first phase of support concentrated on export promotion, for example through farmer mobilisation and training in organic agriculture, the development of an internal control system for quality assurance and certification, and marketing support. In the second phase, activities to build an institutional environment for certification were added, including the development of local service providers for internationally recognised certification.
What has been achieved? By 2008, 80,000 farmers contracted by EPOPA have sold organic products to exporters for approximately US$ 15 million per year. All farmers received higher prices due to the organic premium, which ranges from 10-25% over the conventional price. Taking into account the average size of households, about 600,000 people have benefited from the programme. More information.
Making Cattle Markets Pay More for the Poor in Zimbabwe
[The following information has been taken from  Practical Action.]
The economic crisis in Zimbabwe has devastated the livelihoods of many of its people, and thrown many of the markets Zimbabweans depend on into decline. In Guruve District, 80% of households depend for part of their income on cattle production.
What Has Been Done? Practical Action embarked upon a 30-month project to develop the cattle market in Guruve. The programme has worked with farmers to initiate new commercial relationships with suppliers of fodder and veterinary drugs. Now that farmers have access to fodder during the dry season, when grazing is scarce, the quality of their livestock has improved. Helping to initiate a public-private partnership to train skilled farmers as paravets, Practical Action has also helped Guruve's livestock farmers to access affordable, sustainable veterinary services. In addition, the programme has helped to improve collaboration between farmers and buyers, who now pre-arrange market days, allowing buyers to reduce their procurement costs.
What Has Been Achieved? As a result of project activity, prices of cattle have increased by at least 8% in real terms between 2005 and 2008. In addition, the number of cattle being sold for slaughter has risen from 5% to 10% during the same period. The training of paravets has led to a 20% reduction in the prevalence of livestock disease in Guruve. The training model is set to be replicated in other nearby districts, improving veterinary services for more farmers. So far, the improvement in incomes from programme activities has brought a direct benefit to 20,000 livestock farmers and their families – over 100,000 people in total, through an expenditure of £50,000 over two and a half years. In Guruve, about 30% of the beneficiaries are women. These women use their increased incomes earned to pay school fees, buy food and buy clothing for their families. This has increased the respect they get within their families and raised their status within their communities.  More Information.
Sunflower Production in Uganda
[The following information is taken from  Chemonics International.]
Farmers in Uganda often obtain low yields resulting in low farm income. The low yields mean that the farmers need unrealistically high prices in order to make profits. Like several other crops, sunflower, which is a basic feedstock in the oilseed processing industry, was found to have yields that were insufficient to encourage farmers to continue growing the crop and thus expand production, despite Uganda having a major and growing deficit in vegetable oils.
What Has Been Done? When USAID started its Agricultural Productivity Enhancement Programme (APEP) in 2004, it was recognized that the Sunflower variety the farmers were planting had degenerated and this had resulted in low farmer confidence. APEP, in partnership with A.K. Oils&Fats (U) Ltd, promoted a new hybrid sunflower variety to farmers through the establishment of farmer field demonstration sites in four districts. Collaborating farmers were registered in outgrower schemes that provide them with a guaranteed market. The process was facilitated by 98 site coordinators who, trained by APEP, provide technical training and market information to the farmers.
What Has Been Achieved? By 2007, 31,291 farmers, including 13,358 women have been registered in outgrower schemes. A.K. Oils & Fats (U) Ltd procured 19,100 mt of sunflower grains from the farmers, generating a net income of US$1.34 million . More information.
Bringing Clean Piped Water to Poor Families in Cambodia
[The following information is taken from  DAI]
Historically, just seven percent of households in Cambodia's six main provinces had access to piped water as their main drinking source.
What has been done? Since October 2008, the USAID Cambodia MSME Project has provided smart subsidies to 17 local commercial providers of piped water, in rebates for infrastructure investments. The water companies receive these rebates only after households have safe, running, drinking water that meets government standards. MSME has also assisted these companies to coordinate better with other actors in the water value chain.
What has been achieved? MSME estimates that its market-driven approach is delivering new water connections at perhaps 30% of the cost of most donor-funded piped-water initiatives. By September 2010, more than 14,000 mostly poor households, or an estimated 65,000 people had gained access to piped water as a result of the programme. A further 70,000 Cambodians with existing connections have benefited from improved water quality through the construction of new treatment plants, or improved operation and management systems, facilitated by MSME. Thousands of families now benefit from improved health, a reliable and affordable water supply, and reduced workload.  More information.
The Smallholder Dairy Project in Kenya
[The following information has been taken from   DFID.]
The informal milk sector dominates Kenya's milk marketing chain (86% market share). However, informal vendors used to be unable to obtain a license under the government's old dairy policy  and concerns over the quality of milk sold by the informal sector were widespread.
What has been done? Evidence-based research undertaken by DFID's Smallholder Dairy Project (SDP) demonstrated the economic significance of the informal milk sector, which involves 800,000 smallholders and additional 35,000 full-time jobs along the value chain. It also highlighted the potential for improved handling and hygiene practices. The findings were used to inform and advocate for policy change, resulting in new government regulations designed to streamline licensing processes for smallscale milk vendors. At the same time, SDP supported the development of modules for training and certification of vendors to improve milk quality.
What Has Been Achieved? The project resulted in improved handling and hygiene of milk and formal licensing for sallscale milk vendors previously excluded from retail markets.  This increased profit margins for smallscale vendors, and employment for many others in the sector, providing estimated economy-wide benefits of US$33.5 million annually. Training and certification based on SDP's concept continues through the Dairy Traders Association, which was established in 2009. More information
Business development services (and finance)
Assets and Training for Ultra-Poor Women in Bangladesh
[The following information is based on an evaluation by the International Growth Centre (IGC). See details on this   Oxfam blog post and this  IGC blog, 2015]
The Bangladesh-based development NGO BRAC developed a programme targeted at the ultra-poor that used a 'big-push' approach, combing both a large-scale asset transfer and skills training.
What has been done? The programme offered women a range of productive assets, such as livestock, or assets for cultivating vegetables and making and selling handicrafts. Most beneficiaries (97%) choose livestock, with a cow or cow-goat combination. The livestock received by each participant was valued at approximately $140 (USD), nearly double the average baseline wealth of households eligible for the programme. A training programme of equivalent value was also provided over two years to support recipients in working with their new assets.
What has been achieved? According to a seven-year evaluation of 1300 villages and 21,000 households, including 6,700 ultra-poor households and 15,100 from other wealth classes, the programme has triggered long-term and large-scale benefits for the poor. Though the programme ended after two years, the benefits have continued to accrue: After four years, the ultra-poor increased hours devoted to livestock rearing by 361%, while hours devoted to maid services and agricultural labour fell by 36% and 17%, respectively. Working 22% more hours and 25% more days, earnings increase by 37%. Four years after the initial transfer – and two years after direct programme support ended – the programme resulted in a 9% increase in per-capita 'non-durable' (i.e. food) consumption and a decline of 8.4 percentage points in the number of households living on less than $1.25 per day. Household cash savings increased nearly ninefold, the value of household assets more than doubled and the household saving rate increased by 25 percentage points from an initial value of close to zero. The value of land owned by the ultra-poor rose by 220%, the value of productive assets tripled, and beneficiaries became more engaged in credit markets. In terms of value for money, for every £1 invested in the programme there was a return of £5.40 in terms of increased income and assets for the women concerned. More information.
Business Development through FM Radio in Uganda
[The following information has been taken from the Listener Survey and the  Springfield Centre.]
The rural poor in Uganda face numerous policy, legal, regulatory and administrative constraints that prevent them from improving their incomes from doing business.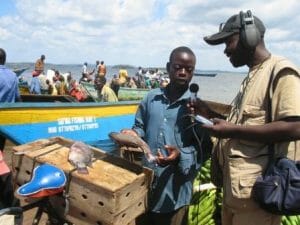 What has been done?  FIT Uganda, a Ugandan Development Company, together with the FIT SEMA Project of the ILO, has worked with Ugandan radio stations to establish small enterprise-focused radio programmes. By providing business information and creating support for policy reforms, these programmes aimed to tackle issues that hamper business operation.
What has been achieved?  About 12 radio stations have started to broadcast at least one small business-focused programme due to FIT's activities. 7 million adults across the country listen regularly to the programmes, 96% of whom state that the information has benefited their businesses. Research suggests that, among other impacts, 25,000 farmers had increased their income by nearly 200% as a result of the programme. More information.
Quality Coffee Production in Rwanda
[The following information has been taken from  USAID.]
In Rwanda, coffee has historically been the country's leading export.  During the 1990s, coffee became a less  dependable source of income for farmers, because low producer prices and a lack of premiums for quality coffee provided  no incentives for investment in coffee production. The lack of coffee washing stations in Rwanda also served to decrease the product's export value.
What has been done? Since 2000, USAID has been the principal funder of technical assistance, training and targeted financial support to premium quality coffee production in Rwanda.
What has been achieved? The efforts of the programme succeeded in doubling the income of 50,000 households working in coffee production, creating 4,000 jobs in newly-established coffee washing stations.  As additional money flows into rural areas because of the USAID programme, microcredit services have sprung up near washing stations and primary school enrolment has increased, as heads of households are now better able to afford school fees. More information.
Economic Assistance to Internally Displaced Persons in Colombia
[The following information has been taken from  SEEP.]
Life is often extremely tough for internally-displaced persons in conflict-affected countries such as Colombia, while opportunities for a sustainable income are scarce.
What has been done? USAID, in cooperation with CHF International, has provided various services to microenterprises in order to improve the income-generating potential of internally displaced persons (IDPs) in Colombia. These services included training and job placements tailored to meet the needs of individual businesses, along with seed grants and access to credit.
What has been achieved? The programme helped create 35,000 jobs for IDPs and funded about 14,000 business plans. Two years after the end of the programme, 94% of these businesses were still in operation, indicating that the jobs created are likely to be sustainable.  More information.
Promoting Market Linkages and Clusters in Kenya's Avocado Sector
[The following information has been taken from the  World Bank.]
A variety of factors contributed to a declining European market share of Kenya's Fuerte variety avocados. Among the domestic constraints faced by avocado farmers were widespread crop disease, little access to technical assistance, almost no access to finance, and weak vertical and horizontal linkages within the value chain. No direct links between Kenyan avocado farmers and exporters were in place.
What has been done? In 2002, the government of Kenya and USAID funded a project to improve market linkages between small avocado growers and exporters (Kenya BDS Project). Exporters were identified that could provide extension services and supply contracts to small-scale producer groups. The first of these exporters was the East African Growers Association (EAGA). In addition, technical assistance was given to the establishment of supporting industries and input providers in the avocado cluster. These were ultimately relied upon for service provision to the avocado sector.
What has been achieved? By late 2006, the programme has worked with 14,240 smallholder farmers organised into 475 producer groups. The farmers access embedded services in extension, produce collection, transportation, and a guaranteed market whose prices average 3-4 times those of brokers. Grade-1 fruit yields have increased by more than 50% per tree. One of the program's most significant results is the commercial viability of the entire sector as demonstrated by the "replicated effect" among exporters: besides EAGA, four other lead firms have adopted the program and are working downstream with contract growers. More information.
The Mozambican Cashew Value Chain – Identifying and Implementing Replicable Business Models
[The following information has been taken from the  WorldBank and Technoserve  (2008a and  2008b).]
While Mozambique used to be the world's leading cashew producer and was the first African country to produce cashews on an industrial scale, the country's civil war, a series of failed policies and competition from Indian processors caused the cashew sector to collapse. By the late 1990s, Mozambique exported most of its nuts raw to India for processing and value added.
What has been done? USAID commissioned a cashew susbsector analysis, which suggested that SME processors could bring value back to Mozambique. Based on this, USAID and others funded Technoserve to provide technical assistance to Miranda Caju Ltd. This pilot SME processor became profitable within months and provides training to supplying farmers to improve quality and yields. This increased their by 20 per cent on average. Technoserve also helped to replicate this business model throughout Mozambique's Nampula region.
What has been achieved? By 2008, Technoserve had 14 client cashew processing plants, which bought nuts from more than 102,000- small-scale producers – at a price 10 to 16% above market price [cf.Technoserve 2008b]. Selling directly to the factories, rather than to merchants based in the city, created a reliable market for the farmers and enabled them to save the costs associated with transport.The processing plants had total sales revenues of more than $9.7 million in 2008, and employed more than 6,100 fulltime employees. More information: World Bank and Technoserve (2008a and 2008b).
Public-private partnerships
Note: An overview of impact assessments for challenge funds, matching grants and public-private partnerships can be found in the 2008 Reader on Private Sector Development, p. 42-46.
Mobile Industry in Kenya
[The following information has been taken from  Jack/Suri (2009).]
In much of Sub-Saharan Africa, access to both telephone and banking services is either inadequate, unreliable or non-existent. Just 2 million out of around 40 million Kenyans had access to banking services.
What has been done? Mobile phones have fast begun to reduce communication costs in many of African countries. DFID also quickly spotted their potential as an inexpensive way to transfer money across wide distances. It therefore co-funded the development of M-Pesa, Kenya's first mobile banking service, in partnership with Vodafone's Safaricom subsidiary. M-Pesa is a branch-less banking system, which draws upon a network of thousands of local retailers who sell calling credit vouchers. By using the vouchers as a form of currency, the retailers effectively become the branch network. M-Pesa customers can send their deposited cash to a mobile phone user on any network.
What has been achieved? M-Pesa has obtained 9 million customers in only 3 years, most of whom had never previously had access to banking services. The M-Pesa network has directly led to the creation of 7,000 enterprises and 12,000 jobs in Kenya. The subsequent increase in access to financial services is also likely to have generated many jobs indirectly. Vodafone is working to replicate the model in Tanzania, South Africa, Afghanistan and Fiji. More information
Cotton Production in Malawi
[The following information has been taken from UNCTAD.]
The cotton industry in Malawi had been in decline for several years. Poor quality and low cotton yields, the unavailability of credit for inputs and high transport costs posed serious challenges to Malawi's cotton industry, threatening livelihoods and the economy.
What has been done? With funding through DFID's Business Linkages Challenge Fund, a private-sector led initiative entitled the Malawi Cotton Seeding Treatment Programme (MCSTP), invested a grant of £290,000 to improve cotton seed varieties, to be sold at subsidized prices to farmers who would contract to sell their cotton to the ginners involved in the programme.
What has been achieved? Following the launch of the programme, Malawi's national crop production increased by 265% in just three years, enabling smallholder farmers to increase their income significantly. The number of smallholder farmers involved in the MCSTP amounted to 180,000 farmers in 2005, which represented an increase by 62,000 compared to 2004. Moreover, between 2003/04 and 2004/05, the number of casual labourers employed by smallholder farmers increased by 25,000. The successful increase in productivity also spurred processors to invest in the sector with greater confidence. More information:  UNCTAD.
Coca-Cola's Distribution Chain in East Africa
[The following information has been taken from  IFC.]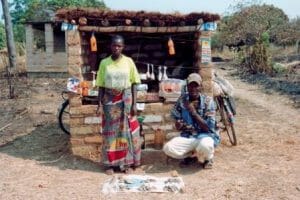 Although cooperation between multinational enterprises and local businesses in developing countries offers numerous benefits for both sides, it is an often neglected business opportunity.
What has been done? In 1999, Coca-Cola SABCO has launched an innovative delivery-scheme to integrate low-income entrepreneurs into its core business operations by employing them to bring Coca-Cola products to local vendors in small, hand-pushed carts. Supported by $37 million in IFC financing (comprising a $15 million loan, a $12 million guarantee, and $10 million in equity), this aimed not only to boost Coca-Cola's share in the informal sector, which makes up a large share of East Africa's Economy, but also to create jobs and income for the poor.
What has been achieved? Together, IFC and Coca-Cola have created over 12,000 jobs and  more than $420 million in additional revenue in Ethiopia and Tanzania. Around 50,000 local people now rely on income from Coca-Cola's distribution chain. More information.
Rural Piped Water Services in Rwanda
[The following information has been taken from IFC.]
In 2004, half of Rwanda's rural piped water systems were non-functional due to poor management and poor cost-recovery.
What has been done? Following a field review of rural piped water supply conducted by the World Bank, the Rwandan government considered private-sector participation in water supply as a viable strategy to help make public expenditures more efficient by reducing the burden of maintenance and rehabilitation costs, and to expand services to more people. It therefore shifted to a public-private partnership model in rural water supply. The  Water and Sanitation Program (WSP) provided technical assistance to private operators.
What has been achieved? As of June 2010, 65 PPP contracts have been signed for 235 public systems serving about 1 million people. The systems under PPP contract serve an average of 5,000 people, and a few systems serve more than 100,000 people. More information.
Mobile Banking in Cambodia
[The following information has been taken from  IFC,  ECF Wing Profile and the World Bank PSD Blog.]
Most Cambodians do not have access to banking services. Many poor Cambodians who leave home to find work thus find it expensive to send money back to their families.
What has been done? IFC provided advisory services to WING, a mobile phone subsidiary of the Australia and New Zealand Bank, helping the company launched a mobile money transfer service in Cambodia.
What has been achieved? As of December 2013, WING has over 500,000 clients. The company's money transfers are more than 50 percent cheaper than other locally available methods, saving much-needed money for poor families, many of whom depend on relatives with jobs in the garment industry.  WING is now partnering with microfinance institutions, who by processing payments electronically, can reduce the costs of loans. Most users of WING's money transfers were previously "unbanked". Most are women. More Information.
Leveraging private sector investments: The Business Linkages Challenge Fund
[The following information has been taken from DCED.]
DFID's Business Linkages Challenge Fund (BLCF) is a cost-sharing grant scheme to support private sector investments which make markets work more effectively for the poor, promote sustainable growth, create long-term business relationships and reduce poverty by generating employment.
What has been done? Between 2001 and 2005 grants ranging from £50,000 to £1,000,000, in total £16.6m, were committed to 58 projects, including to the projects 'Fair Trade Horticulture in the Gambia', 'Pro-Poor Tourism in South Africa' and 'Positioning Mozambique's Fruit Industry in the Global Market'.
What has been achieved? From the first six rounds (£10.7m committed), the aggregate number of jobs created or retained by the projects is estimated at 106,678, including 16,362 direct jobs and 90,316 indirect jobs. These figures imply $1,300 per direct job created or retained, and $200 per total jobs created or retained. More information: DCED.
Green growth
Less gas flaring in the Niger delta, in exchange for carbon credits
[The following information has been taken from  IFC and the World Bank.]
Due to a weak domestic market and lack of important gas-gathering infrastructure, Nigeria burns off large quantities of its natural gas associated with oil production, producing vast amounts of global-warming emissions and harming the health of local populations.
What has been done? Italian company ENI built 450 megawatt gas-fired power plant was built in 2006 at Kwale in the Niger Delta. Key to making this $400m investment commercially viable was qualification for carbon credits under the Kyoto Protocol, made possible by technical advice and other support from the World Bank-led Global Greenhouse Gas Flaring Reduction partnership.
What has been achieved? By 2012, 7.5 million tonnes of carbon emissions will have been avoided. In its first ten years, the project is expected to avoid pollution equivalent to taking 2.7 million cars off U.S. roads. Kwale was the first project in Nigeria to qualify for carbon credits under the (Kyoto) Clean Development Mechanism project. It provides much-needed investment in a troubled region and can potentially be replicated in other countries. More information.
Developing Energy Enterprises Project in East Africa
[The following information has been taken from Boiling Point- Issue 60: Energy Market and Enterprise Development]
A large majority of the population living in rural and peri-urban areas of Kenya, Tanzania and Uganda do not have access to sustainable, affordable and appropriate energy.
What has been done? The Developing Energy Enterprises Project in East Africa is a five year capacity building initiative (2008-13), funded by the European Union and the Dutch Ministry of Foreign Affairs, which aims to increase access to energy and to increase the availability of employment opportunities in rural and peri-urban areas through the provision of technical support for quality products and services, linkages to financing, and by addressing marketing challenges. These energy services comprise a range of technologies including briquette production, improved cook-stoves, solar, battery charging and biogas.
What has been achieved? Nearly 1.4 million beneficiaries now have access to sustainable and affordable energy in rural and peri-urban areas, while almost 900 energy enterprises have received support and over 1 400 people are now accessing employment opportunities in energy enterprises. More information.
Sustainable Rattan production in Cambodia, Laos, and Vietnam
[The following information has been taken from  SWITCH-Asia.]
The harvesting and pre-processing of rattan in Laos, Cambodia and Vietnam is unsustainable and wasteful. The processing industry is over-exploiting the rattan plant, has little environmental awareness, and is currently responsible for pollution, health risks to its workers, and poor global competitiveness.
What has been done? Starting in 2009, the EC/WWF SWITCH-Asia 'Establishing a Sustainable Production System for Rattan Products in Cambodia, Laos, and Vietnam' project has built capacity across supply chains, fostered links with national and international buyers, and targeted policy-makers to improve the framework for better rattan forest ownership and easier export.
What has been achieved?  SME sourcing from responsibly managed forests and new contracts with international retailers have led to 22,000 villagers increasing their incomes by 5-45%. The project has led to the first Forest Sustainability Council certification of rattan (1,142 ha) and 19,000 ha are under responsible forest management. 120 SMEs are applying cleaner production techniques. More information.
Technology
Water Pumps for Agricultural Businesses in Sub-Saharan Africa
[The following information has been taken from the  World Bank.]
What has been done? Starting in 1991, KickStart, a non-profit social enterprise, has sold 130,000 human-powered irrigation pumps at low cost to farmers in Burkina Faso, Mali, Tanzania, Kenya and other countries. KickStart's pumps have enabled these farmers to increase their productivity and improve their households' incomes.
What has been achieved? Usage of KickStart irrigation pumps have led to an increase of annual household incomes by 100-200%. About 440,000 people moved out of poverty as a result. At the same time, 87,000 small-scale agricultural enterprises have been created across the target countries. More information
Rural Micro-Irrigation Markets in Nepal
[The following information has been taken from  USAID.]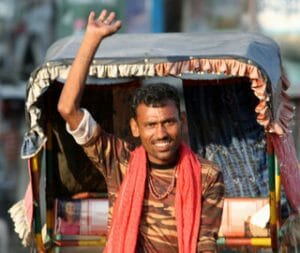 Donor assistance in conflict-affected environments, such as the western and mid-western districts of Nepal, often focuses on relief activities, neglecting efforts to promote longer-term social and economic development.
What has been done? By strengthening income-generation opportunities in agricultural sub-sectors, USAID's Smallholder Irrigation Market Initiative (SIMI) seeks to reduce poverty. SIMI focuses in particular on creating income opportunities  for the most disadvantaged members of conflict-affected communities, promoting low-cost micro-irrigation technologies and expanding sales and job opportunities by developing the markets for high-value crops.
What has been achieved? The adoption of micro-irrigation systems has benefited 250,000 people and increased the income of 40,000 households by almost 100 percent. Moreover, 8200 jobs have been created.  More information.
Mixing toilets with profit in Cambodia
[The following information has been taken from BBC News]
Sanitation in rural Cambodia is poor, with only one in five people having access to a toilet. This has serious repercussions on health, income and productivity. The Asian Development Bank estimates that 7% of Cambodia's GDP is lost due to its lack of sanitation. While some NGOs have given toilets away for free, these have often not been used.
What has been done? IDE, with funding from USAID, used a new approach that made people buy in to the concept of sanitation and willing to buy a toilet at full price. They commissioned the design of low-cost latrines which local business,  with a little training, could make and sell.
What has been achieved?10,000 latrines were sold in less than 18 months. To meet the demand, copycat businesses have set up. Local businesses benefit from the sales and should at the same time be able to spread sanitation more efficiently than aid organisations. Moving away from traditional models of aid, this solution therefore helps to bring about both economic and health benefits. More information.
Business contributions to development
Through their local operating companies in developing countries, multinational corporations have the potential to contribute to poverty reduction, for example through employment or asset creation, skills development, raised standards or the provision of consumer goods. This section summarises some examples of such business contributions to development.
Improving Access to Education – Brazil's Anhanguera Educacional
[The following information is taken from IFC.]
As in many emerging economies, demand is growing for tertiary education in Brazil. Brazil has good public sector universities offering degrees free of charge, but limited capacity means that only the best students — typically those from wealthy families who attended private high schools — can access them.
What has been done? Anhanguera is a private, for-profit vocational education provider which has responded to the lack of opportunities for poorer students by providing courses tailored to their needs and ability to pay. With average tuition fees of US$ 195 per month, student loans from private banks and government scholarships, many students from low-income families can access Anhanguera's courses.
What has been achieved? Anhanguera educated more than 750,000 Brazilian adults in 2009.Student surveys suggest that, on average, Anhanguera graduates almost tripled their income. after completing their studies. More information.
The Eagle Lager Value Chain in Uganda and Zambia
[The following information has been taken from Harvard/IFC.]
In East Africa, SABMiller, one of the world's leading brewing companies, used to face business constraints such as the high cost of imported barley and the limited purchasing power of consumers.
What has been done? In 2002, SABMiller launched Eagle Lager in Uganda. By substituting barley imports with Sorghum produced by small local farmers, in return for which the Ugandan government reduced the excise tax on beer, it was possible to sell the beer for a much lower price. This enabled SabMiller to achieve a market share of 50% in Uganda and, after expanding in 2005, a market share of 15% in Zambia. The company also works through cooperative leaders, NGOs, and commodity brokers to transfer agricultural knowledge and business skills as well as help identify new markets for the farmers beyond SABMiller.
What has been achieved? The Eagle Lager value chain now comprises more than 10,000 farming families in Uganda and Zambia. Since Sorghum is more drought and flood resistant, higher yielding and more stable prices than other local crops, the average farmer's income has risen by 50% through cultivation and sale of Sorghum to Eagle Lager, which also provides a stable and long-term market. Taking into account household size, increased income benefits about 63,000 people. More information.
Unilever's Development Impact in Indonesia
[The following information has been taken from  Oxfam.]
Unilever is one of the leading multinational companies in the production and marketing of food, home and personal-care products. A report by Oxfam, Novib and Unilever reviews Unilever's impact on poverty reduction in Indonesia. The data below are from 2003.
What has been achieved? Unilever employed a total number of 3,094 people directly, of which 923 are permanent staff. 265 of Unilever's 334 supplier companies were Indonesian, including the top ten suppliers by value. Considering Unilever's supply and distribution chains, its economic activities are estimated to support in varying degrees some 300,000 jobs and livelihoods in Indonesia. For example, the production of Unilever's soy sauce alone comprised 13,815 agricultural producers, collectors and traders. All  suppliers are required by Unilever to sign its Code of Business Principles, which seeks to promote a range of ethical, social, and environmental standards. While wages and allowances of Unilever's permanent employees are 240% of what is required by Indonesian law, the average wage payments made by its partners are estimated at 158 per cent of the legal minimum. In 2003 alone, the total profit generated by Unilever's value chain in Indonesia is estimated at US$ 633 million,  of which US$321 million went to Unilever. The Indonesian government benefited from US$170 million in taxes from Unilever.  More information.
The contribution of SABMiller to the South African Economy
[The following information has been taken from  SABMiller.]
In South Africa, SABMiller has grown to become the leading producer and distributor of beverages, and one of the largest manufacturing firms in South Africa. A study assesses its direct as well as its multiplier effects on the South African Economy.
What has been achieved? In 2009, SAB contributed $9,3 billion to South Africa's GDP, equalling 3.1% of total GDP. Moreover, the National Treasury received $1.4 billion in taxes from SAB. While SAB provides direct employment to 9,390 people, it supports more than 355,000 jobs throughout its value chain, of which about 86% workers are from previously disadvantaged backgrounds. The majority of job opportunities generated in the value chain are low-skilled positions or in the informal sector, which is of particular importance given the high unemployment rate among South Africa's low-skilled workers.  More information.