Agency details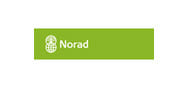 The Norwegian Agency for Development Cooperation (Norad) is a directorate under the Norwegian Ministry of Foreign Affairs (MoFA). Its vision is to achieve results in the fight against poverty. Its mission is ensuring the quality of development assistance, and its values are respect, integrity and creativity.
Private sector development (PSD) policy and strategy
Norad recognises the importance of the private sector in development, and states that one of its responsibilities is to encourage Norwegian companies to engage in commercial activities in developing countries. Assistance to promote the transfer of technology, goods and services in order to support the development of infrastructure and commercial activities in developing countries is also important. Furthermore, Norad provides assistance for measures that strengthen developing countries' export opportunities. Norad ensures that its assistance promotes sustainable development; projects that receive support must meet the environmental requirements of recipient countries and the international community, and also help to promote fundamental trade union rights in accordance with international conventions and labour standards.
Partnership mechanisms for the private sector
Norad has two funding schemes to support PSD in developing countries:
Application-Based Support for Private Sector Actors: This scheme is primarily aimed at businesses / commercial companies seeking funding for feasibility studies, training related to establishment, EHS and pilot production in connection with private investment projects / business establishment. In addition to the information below, it is important to become familiarized with the scheme rules before the application is submitted to Norad. For companies seeking funding it is important to note the following:
Prioritized Sectors
Requirements of at least NOK 10 million in turnover for the last year
The applicant should normally have, or plan for, an ownership of at least 25% in the established/ planned company
The applicant must show a high development effect to be probable
Sales and representation offices will not be supported.
Projects in the least developed countries (LDCs), countries in Sub-Saharan Africa and in long-term cooperation countries for Norwegian Official Development Assistance will be prioritized.
Cooperation on framework conditions for PSD in the South: This scheme is primarily aimed at building and strengthening institutions and private sector actors in development countries where Norwegian and international organizations can contribute by providing technical advice and / or capacity building. Support includes strengthening public institutions and legislation, developing infrastructure. The majority of the support is channelled through multilateral institutions as IFC, UNIDO and ILO.
Transparency, effectiveness and results in PSD
Norway is committed to aid transparency and effectiveness. Norad's Evaluation Departmentsystematizes findings and evidence so as to continuously improve the quality of Norad's initiatives by means of good learning processes. The Evaluation Department also works to map knowledge gaps and assess the underlying assumptions on which Norwegian development cooperation is based. Furthermore, evaluations are used to assess whether resource application is reasonably commensurate with results achieved. In the spirit of achieving transparency Norad provides information to allocating authorities and to the public at large.