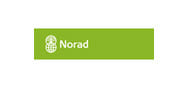 The Norwegian Agency for Development Cooperation (Norad) is a directorate under the Norwegian Ministry of Foreign Affairs (MoFA). Its vision is to achieve results in the fight against poverty. Its mission is ensuring the quality of development assistance, and its values are respect, integrity and creativity. It published a new strategy, Towards 2030, in March 2021.
Private sector development (PSD), Job Creation, Technical and Vocational Education and Training
Norad has three funding schemes to support PSD and related areas:
Transparency, effectiveness and results in PSD
Norway is committed to aid transparency and effectiveness. Norad's Evaluation Departmentsystematizes findings and evidence so as to continuously improve the quality of Norad's initiatives by means of good learning processes. The Evaluation Department also works to map knowledge gaps and assess the underlying assumptions on which Norwegian development cooperation is based. Furthermore, evaluations are used to assess whether resource application is reasonably commensurate with results achieved. In the spirit of achieving transparency Norad provides information to allocating authorities and to the public at large.