The DCED is a key forum and knowledge hub providing practical support to donors that wish to strategically engage businesses in delivering economic development outcomes that benefit the poor.  In other words, the DCED views private sector engagement as a tool and way of working to help achieve private sector development . This knowledge page lists key resources in four areas: (1) The DCED's own publications on private sector engagement, based on the extensive experiences of member agencies and other development organisations; (2) Overview documents that map out different trends and engagement practices; (3) information and lessons learnt on four different formats of engagement, including new and traditional approaches; and (4) 'how-to' guidance and tools for practitioners.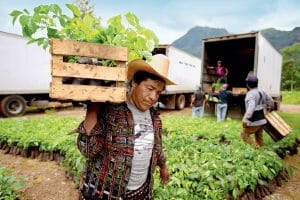 'All new [aid] investments will explore innovative ways to engage the private sector '…'Central to this new way of working is 'the concept of shared value…: that business can deliver sustainable social impact … while achieving commercial returns.' Australia DFAT
Find what you need: DCED guidance and knowledge products on private sector engagement
This section provides easy access to the DCED's key documents on private sector engagement, based on the extensive experiences of DCED member agencies and other development organisations in working with business.
DCED overview documents
How donors can make the transition to strategic private sector engagement: Programming innovations and organisational change, DCED, 2017. Donor agencies are still largely geared towards bilateral work or traditional formats of public-private collaboration. This briefing note documents pioneering changes in policies and procedures, staff roles and team structures, as well skill-sets and incentives in order to pave the way for strategic private sector engagement.
Donor partnership funds and facilities for partnering with business, Synthesis Note, DCED, updated 2017. This synthesis note provides a handy overview of donor partnership funds and facilities that invite project proposals by business. It highlights different formats, trends and lessons learnt.
Comparison of matching grant schemes and systemic approaches, Synthesis Note, DCED, 2017. Donor facilities that invite applications from business and market systems approaches can look similar in the ground, where both use a matching grant to an individual company to stimulate investment and change. They do however differ in many other aspects. This Note explores the implications, covering both differences and potential complementarities.
Donor partnerships with business for private sector development: What can we learn from experience? DCED, 2013. This review categorises different partnership models and highlights key issues and lessons learnt in areas that had received little attention to date: assessing additionality, measuring results and ways to enhance partnership effectiveness
DCED research on different formats of engagement
DCED 'how to' guidance and resources
How donors can make the transition to strategic private sector engagement: Programming innovations and organisational change, DCED, 2017. This briefing paper  (see also in overview documents above) offers examples and directions for agencies that wish to become better equipped for engaging the private sector in their work.
Does business structure influence social impact? Insights and practical implications for donors, Oxfam/DCED, 2016. One particular area of interest is how business structure may influence social outcomes, a theme that has not received much attention until now. This Briefing Note explores why form, governance and ownership matter, and reviews the evidence that they can influence outcomes for the poor. It is intended to support donors in choosing the most suitable business partners.
Measuring Results in Challenge Funds: Practical Guidelines for using the DCED Standard, DCED, 2013. These are the first inter-agency guidelines providing specific advice on how to measure results in challenge funds, based on the good practice of the DCED Standard. It covers issues such as how to design a practical results measurement system, and how to share responsibilities between the business and the fund manager
Demonstrating Additionality in Private Sector Development Initiatives: A practical exploration of good practice, DCED, 2014. Demonstrating the added value, or additionality, of support to business is one of the key challenges donors face in private sector engagement. Based on a review of experiences to date, this exploratory guide proposes eight practical criteria and principles that can help agencies develop a credible narrative on their additionality. Click here for a one-page summary of the report.
Practices for screening partners, DCED Synthesis Note, updated 2017. This synthesis note summarises varying donor criteria and processes for screening potential partners in terms of their social and environment impact, and highlights current trends and key issues.
Overview documents: engaging the private sector for development
The SDGs confirm that "private business activities, investment and innovation are major drivers of productivity, inclusive economic growth and job creation." This section links to selected overview documents on how donors and other development organisations engage with business to leverage their contribution towards poverty reduction.
Global reviews and typologies
Agency experiences
Different formats of engagement
Sectoral partnerships
This section lists resources on sector-specific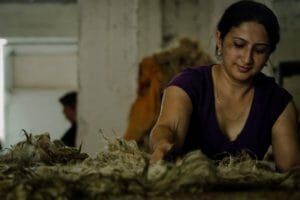 partnerships, which are typically multi-stakeholder in nature. They feature combined donor and private funding and an agreement of all funding and implementing partners on the sharing of tasks and responsibilities towards a common goal – such as jointly boosting the competitiveness of a particular commodity in a country or regions, or enhancing sustainable production methods in an agricultural sector.
Multi-stakeholder platforms and processes
Multi-stakeholder platforms are a specific sub-form of partnerships, i.e. they involve the active and equal participation of the private sector, are based on a sharing of resources, risks and responsibilities, and deliver mutual benefits. Multi-stakeholder platforms have a knowledge sharing or standard-setting purpose; involve a larger number of organisations; and include multi-stakeholder members, supporters and funders. The direct beneficiaries of platforms are their members. This is different from shared value partnerships, which are organised around the core business model of an individual business, and involve the implementation of activities that directly benefit the poor.
Note that the terms 'platforms' and 'partnerships' are often used interchangeably in the literature (including some of the publications below). Most of the publications below offer insights into the design and governance multi-stakeholder processes more generally, including platforms.
Impact investment and innovative finance
In addition to grants to share the costs of investments or technical assistance, donors are increasingly interested in other forms of finance to address the diverse needs of businesses. A number of overview documents on concepts, terminologies and current experience can be found below.
Challenge funds and similar cost-sharing facilities
A declining but significant sub-set of ongoing and past private sector engagement work has been implemented through application-based funds and facilities. These central or regional-level mechanisms are primarily geared at businesses from donor countries, and offer cash grants and/or technical assistance to facilitate investments in developing countries. Financial support may either be transferred directly to a business or via an NGO. This section offers a repository of key documents on lessons learnt as well as evaluations of past programmes.
Note that many traditional challenge funds have been designed as donor-led, transactional mechanisms, rather than based on 'real' partnership. Some donors have recently changed the design of challenge funds in line with business demand and gaps identified in previous support mechanisms, e.g. by increasingly focusing on highly innovative projects or sharing local knowledge and networks, in addition to financial support. Increasingly though, donor agencies are exploring new approaches that focus on co-developing shared value partnerships jointly with business (see DCED, 2017). This may take several months or even years. Ultimately, they are expected to deliver both commercial and development benefits, by building on a company's core business to deliver development solutions with a direct impact on the poor.
Research on current practice and lessons learnt in challenge funds
Result reports and evaluations
Practical tools and 'how to' resources for engaging business
This section includes documents which provide practical guidance or pointers for how development practitioners can choose partners, design and manage partnerships and collaborations with business, and assess their results.
In January 2017, the Practitioner Hub published a series of blog posts on demystifying the donor-business space, including on how to bridge the cultural gap between business and development organisations, effective approaches to business collaboration beyond traditional frameworks, and lessons on screening partners and designing partnerships from field programmes.
Generic or comprehensive handbooks and guides
Assessing additionality ex-ante
Criteria and processes for choosing partners 
Partnership design
Results measurement