Private Sector Engagement (PSE) refers to the interest of donors and others to work more strategically and systematically with business. The OECD has proposed a very broad definition of PSE as 'an activity that aims to engage the private sector for development results, and involves the active participation of the private sector' (OECD, 2016). In practice, however, and as the DCED's Working Group notes, 'developing an operational framework … necessarily implies a need to narrow down the most relevant PSE categories … and to draw pragmatic boundaries' (DCED PSE WG, 2017).
For example, PSE strategies tend to focus in practice on working with international business (ECDPM, 2012) whereas other approaches may focus more on local business (e.g. MSD) or on government agencies (e.g. BER). PSE strategies are a means to reach many development goals, the private sector being an equal partner with finance, ideas and capacity. Private Sector Development focuses on stimulating the private sector to generate more economic opportunities for the poor.
In order to engage the private sector more effectively, many donor agencies are now exploring ways to build staff skills in PSE. To assist in this effort, the DCED has compiled a list of training offers on private sector engagement and partnerships on this dedicated webpage.
At a glance: Short reads on private sector engagement
DCED guidance and knowledge products on private sector engagement
The DCED is a key forum and knowledge hub providing practical support to donors that wish to strategically engage businesses in delivering economic development outcomes that benefit the poor. This section provides access to the DCED's key documents on private sector engagement, based on the experiences of DCED member agencies and other organisations. Click here to learn more about the DCED's Private Sector Engagement Working Group.
DCED 'how to' guidance and resources
DCED research on different formats of engagement
Donor Engagement in Innovative Finance: Opportunities and Obstacles, DCED, 2019. Explains different innovative finance concepts and approaches, and identifies four key issues that donors need to address as a basis for effective engagement in innovative finance: definitions and discourse; evidence on results; 'best fit' roles for donors; and capacity for performing new roles.
Working document: Operational framework and categorisation of PSE strategies for the DCED Private Sector Engagement Working Group, DCED, 2018.. Categorises different PSE strategies and modalities and distinguishes between PSE and approaches covered by other DCED working groups.
Impact investing: Measurement valued by investee businesses, DCED, 2017. Examines the data being generated by impact investee organisations and how they are using it.
Attribution in Results Measurement: Rationale and Hurdles for Impact Investors, DCED, 2017. Explores current practices of impact investors around the concept of attribution in results measurement.
Engaging the private sector through multi-stakeholder platforms, DCED, 2017. Reviews the objectives, achievements and lessons of multi-stakeholder platforms. To what extent do they provide a useful strategy for engaging business for development?
Results Measurement in Impact Investing: A Preliminary Review, DCED, 2016. Examines current practices in measuring social and environmental impact generated through impact investments.
Donor partnerships with business for private sector development: What can we learn from experience? DCED, 2013. Categorises different partnership models and highlights key issues in the areas or assessing additionality, measuring results and ways to enhance partnership effectiveness. Largely focused on challenge funds.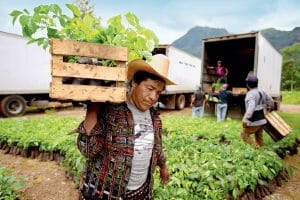 'All new [aid] investments will explore innovative ways to engage the private sector '…'Central to this new way of working is 'the concept of shared value…: that business can deliver sustainable social impact … while achieving commercial returns.' Australia DFAT
Overview documents: engaging the private sector for development
The SDGs confirm that "private business activities, investment and innovation are major drivers of productivity, inclusive economic growth and job creation." This section links to selected overview documents on how donors and other development organisations engage with business to leverage their contribution towards poverty reduction.
Global reviews and typologies
Agency experiences
Different formats of engagement (1): Innovative Finance
Strategies for leveraging private sector finance primarily engage with private investment funds or financial institutions (rather than companies) in order to increase the amount of private sector finance available for investments and initiatives with a positive development impact.
Encouraging and Expanding Private Finance: Impact Investing and Blending
In order to encourage and expand private finance for development purposes, donors may, for example, provide equity or technical assistance to investment funds, or guarantees to financial institutions lending to business. A particular focus in current discussions is put on impact investment and blended finance approaches. A number of overview documents on concepts, terminologies and current experience can be found below.
Impact Investing
Blended finance
Mobilising private funds for development projects: Impact bonds and payment for results
Interest in using payment-for-results strategies in development has risen sharply in recent years, in line with growing attention to use scarce public funding more effectively. Supporters of payment-for-results strategies believe that they can help achieve the SDGs by attracting new funding sources from the private sector for development projects in all sectors and encourage innovation.
A second set of donor strategies focuses on engaging with (mainly international) companies – either directly or via an NGO – to support or influence core business investments and practices or related activities (e.g. investments that may become core business in the future). This can be done through a variety of instruments, such as grants, loans, policy dialogue or technical assistance. Resources on some of the key strategies used by donors can be found below.
Sectoral partnerships
This section lists resources on sector-specific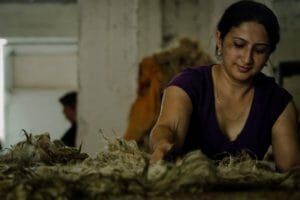 partnerships, which are typically multi-stakeholder in nature. They feature combined donor and private funding and an agreement of all funding and implementing partners on the sharing of tasks and responsibilities towards a common goal – such as jointly boosting the competitiveness of a particular commodity in a country or regions, or enhancing sustainable production methods in an agricultural sector.
Multi-stakeholder platforms and processes
Multi-stakeholder platforms are a specific sub-form of partnerships, i.e. they involve the active participation of the private sector, are based on a sharing of resources, risks and responsibilities, and deliver mutual benefits. Multi-stakeholder platforms have a knowledge sharing or standard-setting purpose; involve a larger number of organisations; and include multi-stakeholder members, supporters and funders. The direct beneficiaries of platforms are their members. This is different from shared value partnerships, which are organised around a specific core business model and involve the implementation of activities that directly benefit the poor.
Note that the terms 'platforms' and 'partnerships' are often used interchangeably in the literature (including some of the publications below). Most of the publications below offer insights into the design and governance multi-stakeholder processes more generally, including platforms.
Challenge funds and similar cost-sharing facilities
A declining but significant sub-set of ongoing and past private sector engagement work is implemented through application-based funds and facilities. These central or regional-level mechanisms are primarily geared at businesses from donor countries, and offer cash grants and/or technical assistance to facilitate investments in developing countries. Financial support may either be transferred directly to a business or via an NGO. This section offers a repository of key documents on lessons learnt as well as evaluations of past programmes.
Note that many traditional challenge funds have been designed as donor-led, transactional mechanisms, rather than based on 'real' partnership. Some donors have recently changed the design of challenge funds in line with business demand and gaps identified in previous support mechanisms, e.g. by increasingly focusing on highly innovative projects or sharing local knowledge and networks, in addition to financial support. Increasingly though, donor agencies are exploring new approaches that focus on co-developing shared value partnerships jointly with business (see DCED, 2017). This may take several months or even years. Ultimately, they are expected to deliver both commercial and development benefits, by building on a company's core business to deliver development solutions with a direct impact on the poor.
Research on current practice and lessons learnt in challenge funds
Result reports and evaluations of challenge funds

Practical tools and 'how to' resources for engaging business
This section includes documents which provide practical guidance or pointers for how development practitioners can choose partners, design and manage partnerships and collaborations with business, and assess their results.
In January 2017, the Practitioner Hub published a series of blog posts on demystifying the donor-business space, including on how to bridge the cultural gap between business and development organisations, effective approaches to business collaboration beyond traditional frameworks, and lessons on screening partners and designing partnerships from field programmes.
To view a list on training courses on PSE, click here.
Generic or comprehensive handbooks and guides
Mitigating negative market distortions and assessing additionality
Criteria and processes for choosing partners 
Partnership design
Gender and Women's Economic Empowerment Mainstreaming
Results measurement