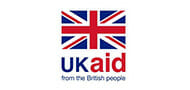 FCDO has five core priorities:
promoting Britain and UK values— freedom and democracy
building strategic partnerships—economic, security, technology, climate change and the environment, and development
protecting British interests
supporting Britons traveling and living abroad
providing global insight and analysis
The UK's International Development Strategy was published in May 2022. It sets out four priority areas:
British Investment Partnerships – deliver honest and reliable investment, building on the UK's financial expertise and the strengths of the City of London, and delivering the Prime Minister's vision for the Clean Green Initiative, supporting partner countries to grow their economies sustainably
Women & Girls – provide women and girls with the freedom they need to succeed, unlocking their future potential, educating girls, supporting their empowerment and protecting them against violence
Humanitarian – provide life-saving humanitarian assistance and work to prevent the worst forms of human suffering, prioritising our funding and being a global leader in driving a more effective international response to humanitarian crises
Climate, Nature & Health – take forward our work on climate change, nature and global health. We are putting the commitments of our Presidency of G7 and COP26, our global leadership in science and technology, and our COVID-19 response, at the core of our international development offer
FCDO oversees the UK's Development Finance Institution known as British International Investment (BII), formerly CDC. The 2022-2026 Investment Strategy of BII is published here.
The UK Parliament's International Development Committee is responsible for scrutiny of UK aid and ODA expenditure, including by the FCDO, and the work of the Independent Commission on Aid Impact (ICAI).