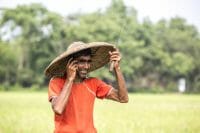 The DCED Newsletter informs readers about the latest DCED publications, major additions to the DCED website, new member agency publications and initiatives, as well as upcoming events on PSD organised by the DCED and others. All previous DCED newsletters are listed below. News for inclusion in future Newsletters can be sent to the secretariat.
To subscribe to the DCED Newsletter, click here.
The DCED's updates on the Latest Research and Evidence on PSD are available here.
2016
DCED Newsletter January 2016
(877 KB)
2015
DCED Newsletter October 2015
(794KB)
DCED Newsletter September 2015
(849KB)
DCED Newsletter April 2015
(687KB)
DCED Newsletter March 2015
(731KB)
DCED Newsletter January 2015
(804KB)
2014
DCED Newsletter November 2014
(926 KB)
DCED Newsletter September 2014
(865 KB)
DCED Newsletter June 2014
(975KB)
DCED Newsletter March 2014
(638KB)
DCED Newsletter January 2014
(662KB)
2013
DCED Newsletter October 2013
(704 KB)
DCED Newsletter August 2013
(625 KB)
DCED Newsletter April 2013
(662 KB)
DCED Newsletter January 2013
(599 KB)