The DCED Executive Committee (ExCo) typically meets once a quarter, to oversee the work of the Secretariat and the Committee's various Working Groups. The three members and two co-chairs are elected for two-year terms; elections are held once a year at the DCED Annual Meeting.
Current ExCo members
Johan Veul, co-chair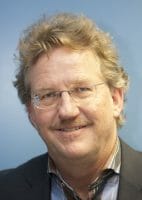 Johan Veul is Head of Private Sector Development in the Department for Sustainable Economic Development at the Dutch Ministry of Foreign Affairs.  The department works to promote inclusive growth by improving the business environment and the functioning of markets in low and middle income countries. Engagement with Dutch enterprises helps to realize synergies between the objective of inclusive growth and Dutch business interests in international trade and investment.
Johan began working in Private Sector Development in 2002. His responsibilities at the Dutch Ministry of Foreign Affairs have included policy development for and co-ordination of challenge funds, infrastructure development, and overseeing the food and nutrition security programme. Prior to this, Johan worked in Africa for 12 years, with previous roles including Country Director in Uganda and programme manager in Zambia. Johan graduated as a civil engineer at the Delft University of Technology.
Liliana de Sá Kirchknopf, co-chair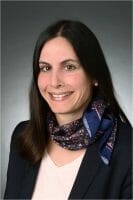 Liliana de Sá Kirchknopf is Head of the Private Sector Development Division in the Economic Development Cooperation Directorate at SECO, promoting a better business environment and access to finance for enterprises as well as strengthened skills.
She has been working for SECO since 1996 in different positions, including as Senior Advisor at the Swiss Executive Directors Office at the World Bank Group in Washington D.C., as private sector development specialist for the International Finance Corporation IFC and as Head of the Swiss Contribution Office in Budapest, responsible for the set-up and implementation of a 130 million CHF cohesion programme in Hungary. She holds a masters in economics from the University of Berne with a minor in political science. She speaks five languages.
Anita Bhatia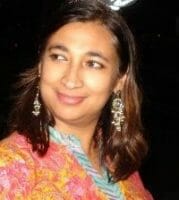 Anita Bhatia was appointed Director, Advisory Services Operations in the International Finance Corporation (IFC) in 2011. In 2010, she was IFC's first Global Head of Knowledge, in which capacity she oversaw the knowledge management efforts in the Corporation. Prior to this, she led IFC's Business Process Improvement efforts. She was appointed the Advisory Services representative on the Global-Local "Vision 2010" Task Force in 2006 and came to IFC headquarters in 2007 to set up IFC's first change management office, the Global Local office, where she played a key role in supporting implementation of IFC's decentralization and Vision 2010.  From 2003 to 2006 she was General Manager of the Latin America Technical Assistance Facility, based in Peru, where she oversaw the creation of IFC's Advisory Services in Latin America and expanded IFC's Advisory Services footprint into new markets in the region. Anita joined IFC in June 2003 as a Senior Private Sector Development Specialist in the Small and Medium Enterprise Department based in Bolivia.
Anita Bhatia holds a  BA in History from Calcutta University, an MA in Political Science from Yale University and a Juris Doctor from Georgetown Law School.
Meredith Lee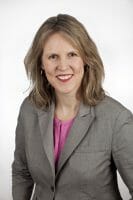 Meredith Lee is Associate Director, Country Program Management at the Mastercard Foundation. She is responsible for the management and oversight of the country strategy development of the Foundation's Young Africa Works strategy which seeks to address the economic opportunities for young people across Africa. She also manages a portfolio of youth programming in a variety of sectors including technology, tourism and hospitality, and agri-food systems across Africa. Her work focuses on the pressing issues of young people as they transition into work opportunities in the formal and informal sectors.
Meredith has almost 20 years of experience working with youth both in Canada and internationally in experiential education, strategy development, program design, and implementation. Prior to joining the Foundation, Meredith was the Director of Programs for Street Kids International. She holds an Honours Bachelor Degree in International Development Studies from the University of Toronto, Canada and a Master's in Public Administration from Queen's University, Canada.
Merten Sievers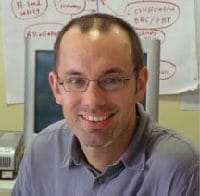 Merten Sievers is the Value Chain Development and Entrepreneurship Coordinator in ILO's Enterprise Department. In this position, he is responsible for the ILO's global technical cooperation programme on Value Chain and Market Systems Development. He also manages ILO's portfolio on entrepreneurship training, on women's entrepreneurship development and an expanding portfolio of refugee livelihood interventions.
His team and related ILO field offices backstop technical cooperation activities in 70 countries. Merten is the author and co-author of several publications on strategies to enhance competitiveness and job creation in specific sectors and value chains, using a market systems development approach. He holds a degree in Economic Geography (Hamburg and Madrid), and a Diploma in Development Management (Berlin).
ExCo Minutes
DCED Members can view the ExCo Minutes on demand; please contact the Secretariat.